jLeaf IT & MEDIA AB owns the event and festival company DOWNTOWN RIOT AB. This company is the promotor for the festival DOWNTOWN RIOT, that will take place in Stockholm the 6th of May 2023.
You can read more about Downtown Riott AB | WEB | FACEBOOK |
DOWNTOWN RIOT STHLM 2023
CITY: STHLM
VENUE: Slaktkyrkan + Hus7 (Slakthusområdet nearby Avicii/Tele2 Arena)
DATE: 6 May 2023
TICKETS: https://bit.ly/dtr23tickets (TICKSTER.COM)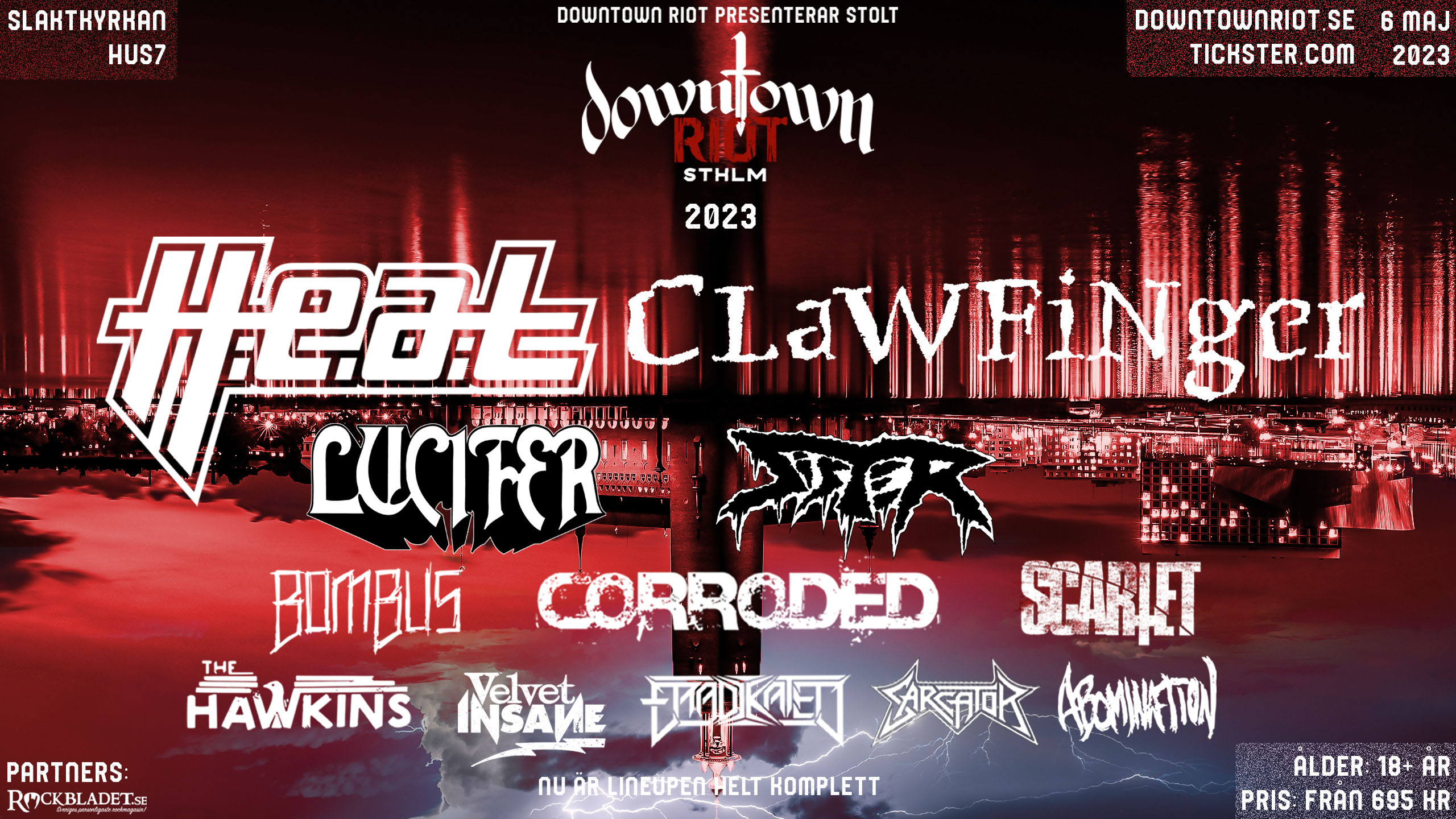 ---
jLeaf IT & MEDIA AB is one of the owner of the Concert Event company Rockin Over The Borders. This company is arranging concert events focused on Nordic rock and metal bands.
You can read more about Rockin' Over The Borders | WEB | FACEBOOK |
Rockin Over The Borders are running two festivalens:
THE ULTIMATE ROCKFEST
CITY: Karlskrona
VENUE: Brinova Arena
DATE: 25 March 2023
TICKETS: https://www.nortic.se/dagny/show/164321
THE CAPITAL DEATHFEST
CITY: GÄVLE
VENUE: Gasklockan
DATE: 24-25 november 2023
TICKETS: https://www.nortic.se/dagny/show/164321